The CHANGE Advanced Cashmere Customized Club, located on the 4th floor of OCA Chun Bamboo Group, located at No. 833 West Beijing Road, Shanghai, officially opened its doors to showcase the premium quality of high-end custom cashmere and highlight the high-end positioning of the product. Mr. Jin Liang, the president of the organizer group, and relevant responsible persons of the textile industry attended the event. The host of the star channel channel program and many media also attended the event to jointly taste the winter cashmere fashion feast.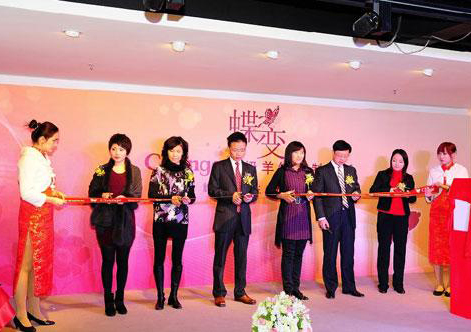 Heavy gold custom clothing new product release, autumn and winter high-grade cashmere shine Shanghai
CHANGE cashmere wool brand is a high-end cashmere custom brand under Chunzhu. It is carefully designed by senior designers. It selects world-class materials, and tailors colors, styles for each custom customer, and tailors them according to customer's stature and individual needs. , Combining the noble qualities of cashmere with the styles of Chinese and American styles, it shows the unique taste and personality of customers. In order to release new products, the change brand is spending a lot of money to create thousands of pieces of high-grade finished garments, which brings a sumptuous fashion dinner to the senior white-collar workers and the upper class in Shanghai. Cashmere storm swept this winter, fashion can not resist.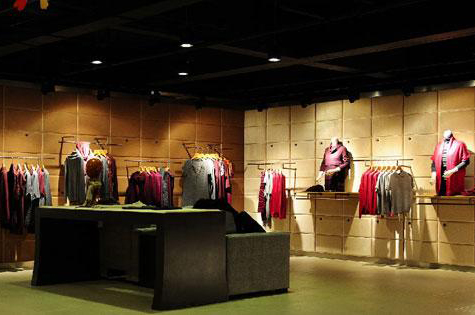 CW Cashmere Brand Custom Club opened in Chunzhu Group
Top cashmere custom dress stunning appearance, butterfly flying show butterfly connotation
In addition to the above-mentioned custom-made garments, the debut of the haute couture dress became a major highlight of this event. The host Xiao Mei wearing a red diamond custom evening dress stunning audience, the dress is a custom dress CHANGE and Swarovski to create a custom dress, inlaid with more than a thousand pieces of crystal diamonds above, let the dress starry. This custom dress is also one of the highest-end custom dresses of the CHANGE brand, and the selling price is extremely high. Another highlight of the live event is the release of hundreds of natural wild butterflies. The dancers used their bodies to demonstrate the butterfly process of the change brand, and the hundreds of butterflies that changed suddenly after the dance suddenly became the protagonists of the media and guests. Full of color butterfly flies, and CHANGE icon blends into one, becoming a beautiful picture.
We supply kinds of candle jar,such as Glass Candle Jar. it is mainly used in luxury candle making,scented candle,and so on.

It comes in etched design and normal plan design, and we can do many treatment in the glass candle jar, like spraying color, ele-plating, laser carving and so on. The Glass Jar has glass lid, wood lid, metal lid, marble lid and can be made lid as client request. We have the most advantage on the luxury Candle Jars, welcome to contact us for more details.
Candle Jars
Candle Jars,Glass Candle Jars,Candle Tins,Candle Jars With Lids,Glass Candle Jar
Hebei Better Refined Gift And Craft Co., Ltd. , http://www.brglasswares.com